NEWS TICKER[ January 24, 2018 ] Trump Warns Schumer No Wall Funding Means No Deals IMMIGRATION
About
We're working hard to bring you the stories that the mainstream media ignores and to give you exclusive stories about the most important news of the day from our unique, fearless, conservative perspective.
CSC Media Group is different for two reasons. The first reason is because of how you, our supporters, participate in shaping everything we do by giving us your feedback, tips, and constructive criticism. The second reason is because we aren't a group of journalists who have been spoon fed a failed agenda. We come from all walks of life and from all parts of this great nation. Therefore, our perspective varies a great deal.
Through a mix of online engagement, field journalism, commenting, activism, and events, we don't just report the news, we participate in it.
CSC Media Group pulls together political commentary and analysis from people in every corner of this country and from every political spectrum and walk of life; who put the time in to ensure that we maintain our integrity 100%. We are not some "Tabloid News" or "Fake News" site. We refuse to create "Click Bait" content. This is our promise to you.
Who Is CSC Media Group US? Editorial Guidelines

Western Tribune
We're here to take a stand against the LYIN' media. Follow us for the real, conservative truth that you'll NEVER see on TV. [More]
TRENDING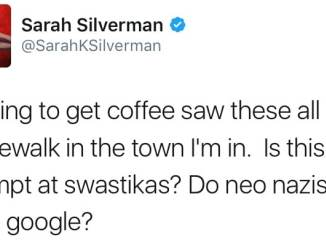 Oath Keepers
Oath Keepers is a non-partisan association of current and formerly serving military, police, and first responders, [More]
SUBSCRIBE TODAY!