NEWS TICKER[ January 24, 2018 ] Trump Warns Schumer No Wall Funding Means No Deals IMMIGRATION
Editorial Guidelines
What Is CSC Media Group US
We're working hard to bring you the stories that the mainstream media ignores and to give you exclusive stories about the most important news of the day from each writers unique perspective. CSC Media Group US will provide our Editorial Guidelines below.
CSC Media Group is different for two reasons.
The first reason is because of how you, our readers, participate in shaping everything we do by giving us your feedback, tips, and constructive criticism.
The second reason is because we aren't a group of journalists who have been spoon fed a failed agenda. We come from all walks of life and from all parts of the world. Therefore, our perspective varies a great deal.
Through a mix of online engagement, field journalism, commenting, activism, and events, we don't just report the news, we participate in it.
CSC Media Group US only recruits writers who put the time in to ensure that we maintain our integrity 100%. We are not some "Tabloid News" or "Fake News" site and we refuse to create "Click Bait" content. This is our promise to you.
Editorial Guidelines
CSC Media Group US has the opportunity to help shape a new set of standards for a new generation of media. We are offering these standards to our staffers and to our readers as a first attempt at articulating the goal of merging the best of traditional media's values with the deep shifts in the forms of media and communication. Our intent with this document is to provide context and support for CSC Media Group US staffers in making smart, responsible, and ethical choices as we tell the most honest, trouble making, heartwarming, gripping, and entertaining stories we can.
1. Introduction
Audiences are at the heart of everything we do. We are committed to giving them high-quality, original and at times challenging output. Creativity is the lifeblood of our organization. Equally, we must give our audiences content made to the highest editorial and ethical standards. Their trust depends on it.
CSC Media Group US is committed to producing journalism that meets the highest standards. Our publications serve the public: They inform, they delight, they illuminate our world and they help our readers. Each article, no matter the subject or the intended audience, should reflect CSC Media Group US's commitment to quality and to integrity. The reputation of the company, the respect accorded our publications, and the careers of all writers depend on upholding shared journalistic values
Finally, this guide is intended to provide principles rather than offer specific answers to every possible ethical question that arises. Writers and editors make tough editorial decisions every day, and the hardest and most important calls rarely have obvious answers.
2. Editorial Values
Trust is the foundation of CSC Media Group US: we are independent and honest. We are committed to achieving the highest standards of due accuracy and strive to avoid knowingly and materially misleading our audiences.
Information — excluding common knowledge — should come from a verified source. Wikipedia, IMDb, and other websites that anyone can edit should never be used as sources in a story; they are places to begin research, not to finish it. Acceptable verified sources include interviews, legal documents, research by experts, academic journals, databases, and, with attribution, stories from trusted news organizations.
We seek to establish the truth of what has happened and are committed to achieving due accuracy in all our output. Accuracy is not simply a matter of getting facts right; when necessary, we will weigh relevant facts and information to get at the truth. Our output, as appropriate to its subject and nature, will be well sourced, based on sound evidence, thoroughly tested and presented in clear, precise language. We will strive to be honest and open about what we don't know and avoid unfounded speculation.
3. Outside Income
CSC Media Group US staffers who make money for work done outside of the company should disclose that information when they are hired. We discourage most freelance writing because we love your work and would like to publish the best things you write on CSC Media Group US, but there are occasional exceptions. If you're doing something CSC Media Group US would publish — pretty much anything but a novel or a screenplay — we'd like to run it.
Every writer is allowed to have their own media channels. CSC Media Group US encourages their writers to have a YouTube channel or any other monetized media platform to help them create their own brand.
Any income from said media outlet is theirs and theirs alone. All writers are encouraged to capitalize on any and all means to increase their income potential through integration.
4. Sources And Quotes
In all our content we must check and verify information, facts and documents, where required to achieve due accuracy. If we have been unable to verify material sufficiently, we should say so and attribute the information.
All quotes are to be attributed. Quotes from other outlets should be attributed to that outlet: "told The Guardian," etc., with a link to the article. Quotes that come from the wire services we subscribe to should also be attributed: "told the Associated Press" or "the Associated Press reported."
When quoting an anonymous source, especially a source making serious allegations, we must take all appropriate steps to protect their identity. However, we should give the audience what information we can about them and in a way that does not materially mislead about the source's status.
Links from CSC Media Group US to third party websites should normally lead to sites which are factually accurate. We may link to external sites which give particular views of a person or organization significant to a current news story and in such cases we may not be able to guarantee their factual accuracy.
5. Accuracy
The Press must take care not to publish inaccurate, misleading or distorted information or images, including headlines not supported by the text. AKA Clickbait
A significant inaccuracy, misleading statement or distortion must be corrected, promptly and with due prominence, and, where appropriate, an apology published.
CSC Media Group US, while free to editorialize, must distinguish clearly between comment, conjecture and fact.
Journalist Opportunities
6. Content Guidelines
Be of interest to our audience or have a hook which will entice them to read.
Be timely and relevant.
Be useful to our audience. (Note: A joke or a chart could each be useful.)
Be user friendly. (Easy to scan and to understand.)
Present information in an original manner.
Have a specific message. Multiple messages should go in separate articles.
Content should be able to live on its own as its own page. If you're separating a long article into multiple pages, consider that a reader might enter on page three. Make it easy for that reader and make it obvious that there are preceding pages.
Consider include a value-added element or additional content. This might be a graphic, a video, a set of links, or an opportunity to signup for a newsletter, an inspirational quote.
All articles should be a minimum of 300 words with paragraphs no longer than 3 or 4 sentences. People will read online but they prefer to skim.
Embed your videos using HTML embed codes and embed all PDFs in their original format as a PDF into the body of the article using the tools provided.
 Final Checklist Before Publishing
Review for ROT (redundant, outdated, or trivial)
Is the information correct?
Does it still meet CSC Media Group US goals and standards?
Does it use current trademarks, nomenclature, titles, etc.
Are copyrights still valid?
Do links work?
Is the content still of value to your readers?
Did you complete your SEO, Featured Image, Tagging, and have you added internal relevant/related articles?
7. Privacy
Everyone is entitled to respect for his or her private and family life, home, health and correspondence, including digital communications.
Editors will be expected to justify intrusions into any individual's private life without consent. Account will be taken of the complainant's own public disclosures of information.
It is unacceptable to photograph individuals, without their consent, in public or private places where there is a reasonable expectation of privacy.
8. Conclusion
According to Society of Professional Journalists, a code of ethics is meant to guide journalists in making the best ethical decision. A code promotes the highest professional standard for journalists of all disciplines. However, there are problems with SPJ's code of ethics, the code requires journalists to seek the truth – report it, but also minimize harm. In this site we learn that "harm" sometimes not only is unavoidable but sometimes – necessary and a journalist's duty. The code also lacks in specifics on how to achieve these guidelines, it overlooks the conflict between a journalist's obligation to report the news and their own moral code.
In conclusion, the principles outlined in SPJ's code of ethics are not specific or comprehensive. Ethics in CSC Media Group US are an important discussion, when facing ethical dilemmas, journalists must look to one another to come to the best ethical decision.

Western Tribune
We're here to take a stand against the LYIN' media. Follow us for the real, conservative truth that you'll NEVER see on TV. [More]
TRENDING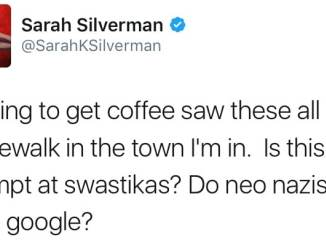 Oath Keepers
Oath Keepers is a non-partisan association of current and formerly serving military, police, and first responders, [More]
SUBSCRIBE TODAY!